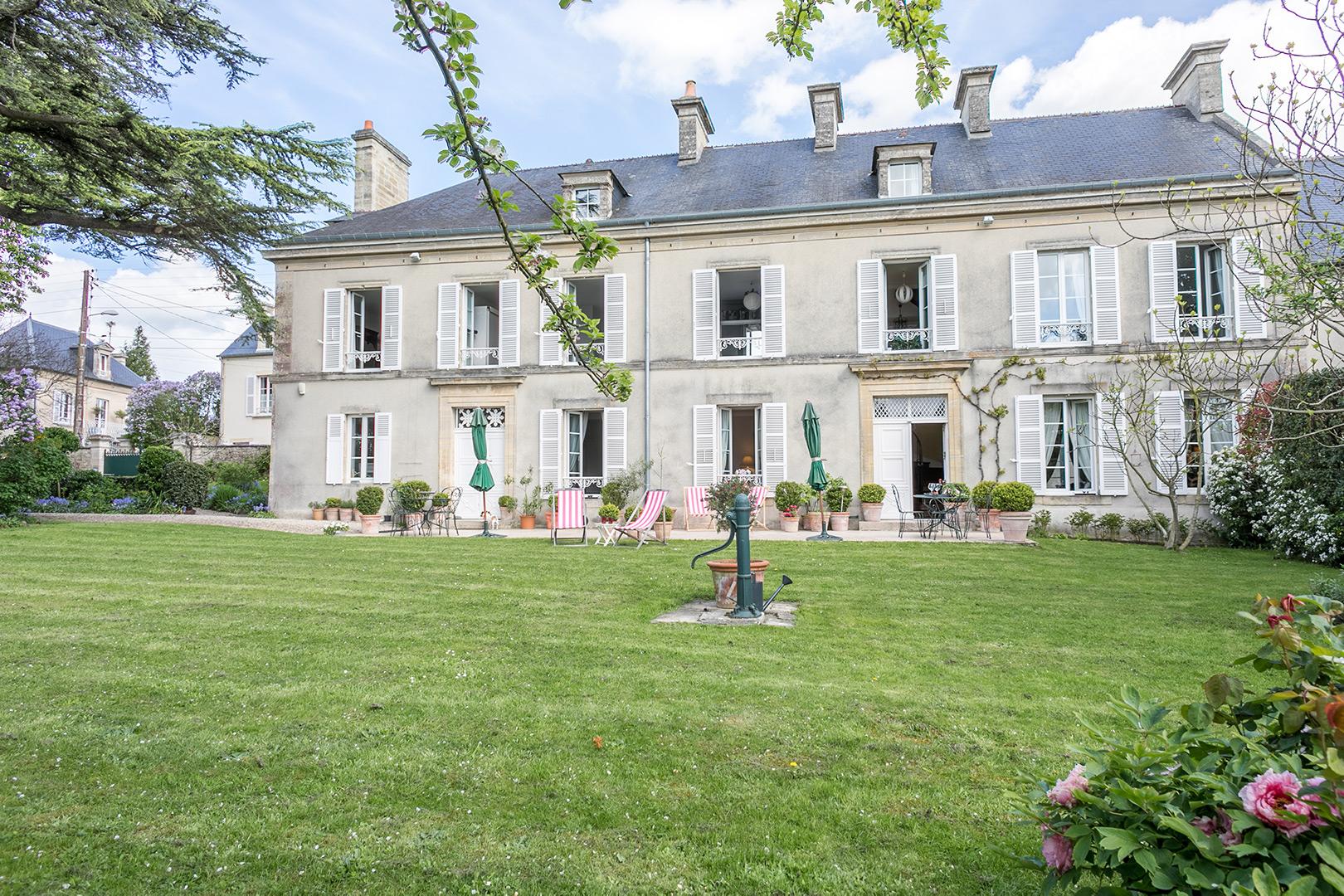 ABOUT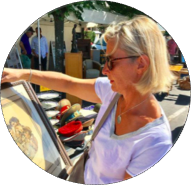 "A lovely place to stay providing you with a memorable and unique experience, enjoy the closed park and house from the 19th century facing south, in the historic center."

20 years ago, my husband and I left the Parisian life for a more calm and charming one in Bayeux, in Normandy. We restored an old house from the IXX century. This house showed such a great potential to raise our family. Indeed, I have 4 (tall & lovely) children. I love when my house is full and joyful; a guest house is the best option for me to share my house and the love of my region. Doing my best to provide people guests with an outstanding and relaxing time at the Clos de Bellefontaine is my daily pleasure. I love to spend hours looking for unique and antique objects to decorate, and painting is one of my hobbies.

10min by walk
30min (Caen CFR) – 1h (Deauville) – 3h Paris


OUR ROOMS
All of our rooms are elegant and spacious. Each room has its private bathroom. Large, bright thanks to the windows, all rooms or bathrooms enjoy a view of the garden

.

They offer comfort, a refined French touch decoration and a discreet luxury.

Book a room
"Elegance"

Elegance is a spacious and bright room of 25 m² on the second floor. The room is equipped with an "almost king-size bed" (160cm), and a bathroom with a bathtub, offering a modern comfort. With its wood wainscoting and marble fireplace, this room combines old-world charm with discreet luxury. This room is very popular for its garden view. Perfect for a romantic getaway!

1 person ou 2 people = 205 euros / 3 people = 235 euros (Breakfasts included)

"Normandy"

Normandy is a room with an "almost king-size bed"on the second floor. It offers a beautiful light, and a central view of the garden. It offers a spacious bathroom with bath and separate toilet. You will find a warm and cosy atmosphere.

1 person ou 2 people = 175 euros​ (Breakfasts included)

"Charme"

Charme is a large comfortable room with two twin beds (can be joined together) on the third floor. It offers a private bathroom with a bath. This room is popular for its calm and silence that prevails there. The exposed wooden beams reveal all the authenticity of this old house.

1 person ou 2 people = 150 euros (Breakfasts included)

USEFUL INFORMATION
Arrivals are generally at 18:00 and departures before 11:00. However, we remain flexible to please you.
Tourist tax : 0,70€/night/adult
Pets not allowed – Non smoking house – Credit card not accepted

CANCELLATION POLICY
To secure the reservation, a check for 100 € will be required. This check is a deposit to secure your reservation. In case of cancellation at least one 15 days before the scheduled date of stay, the check will be returned. In less than 15 jours, the check will be cashed. In case less than 1 week, the entire stay is due in Euros. These conditions do not apply when it has been agreed between the customer and the host of a non-refundable prepayment. Also, when the reservation has been made via an intermediary site, the conditions indicated on said site apply to all others. We can suggest getting closer to your insurer and take out the appropriate insurance.

OUR SERVICES

All of our services are free


Breakfast
Enjoy a stunning French breakfast in your beautiful breakfast room. The French-style decorated table is filled with homemade, fresh and regional products (homemade "tarte aux pommes" and yogurts, special cheese…). New and different products each day to discover the tastes of Normandy. You can enjoy breakfast in peace and quiet, your host is always available to respond to your wishes.


Garden
The sunlit, flowery and quiet garden is surrounded by walls. Enjoy and relax in the garden under the shade of the impressive old trees. You may use the garden and the deckchairs, enjoying a glass of French wine or champagne.



Parking free
The parking is safe, and closed, inside the propriety. Your car will spend as a great time as you at the Clos de Bellefontaine !


Free Wifi
The Wifi is available in each room and a laptop is at your disposal in the living room for your touristic researches.


Daily Housekeeping
The towels are changed every day, and rooms are cleaned every single day.


Living room
The Petit Salon is always open for a tea, a coffee or cold drinks and gourmandises. The Apéro is a french tradition, and therefore always offered !

GALLERY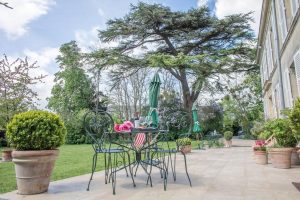 THINGS TO DO
Bayeux​ Tapestry
We are located at 200 m from the Tapestry. Known throughout the world, the Tapestry from the 11th century is part of the UNESCO world heritage. The 70 m long Tapestry of Queen Mathilde illustrated the narrative of the conquest of England in 1066 by the Duke of Normandy, William the Conqueror.

D-Day Tour
Tour Visit the landing beaches of June 6, 1944 ; by yourself or with a tour, for a unforgettable day trip and moving experience. We are located at 6km from the sites. Discover historic sites, the blockhouse and museum all year long. From Bayeux, all the sites are easily accessible (Utah, Omaha, Gold, Juno and Sword beach).

The Mont Saint Michel
Considered as the 8th world's wonder, this little island seems to emerge from the water. Between sand and sky, it has been built in 709, and today classed at the UNESCO world heritage.

Test regional specialties
Have you ever try a Camembert, a Cidre or a Calvados at their production site ?

Medieval festival
Each year, the first weekend of July, the city of Bayeux is dedicated to the Medieval life and history. (3 & 4 July 2021). The city regains its middle-aged airs, offering shows and a unique atmosphere.

Honfleur
Lovely and charming little town, known as the cradle of impressionism. You will love the old picturesque harbor and the little painting galeries.

GUEST REVIEW
"Lovely place. Attention to detail was excellent. I am sure we will be back. Thank you both very much. With Love"
Mark, Hannah & baby Jessica.
UK
"Thank you for a wonderful stay with you – so relaxing and peaceful. Breakfasts were a real treat and you have looked after us so well".
M.B.
Putney, London
"Dear Carole, The best B&B of our European adventure. You have a beautiful home and are a wonderful host."
Ron & Ginny.
Ottawa, Canada
"C'était génial, il y avait toujours le sourire sur vos lèvres et c'est génial parce qu'on se croit chez soi. J'en déduis que c'est fabuleux :)."
Raphaël S. 8 ans
Paris
CONTACT US

Carole Mallet
Clos de Bellefontaine B&B
6, rue de Bellefontaine
14400 Bayeux – France
+33 6 81 42 24 81